Shoulder Pain Treatment in Knoxville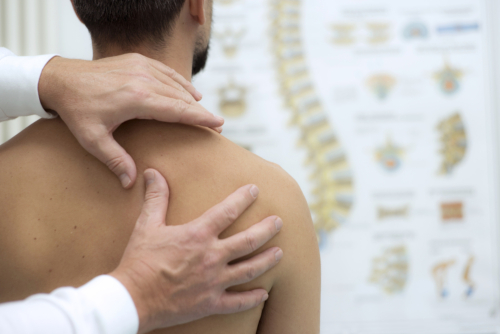 Knoxville Spine & Sports has the experience, skills, and state-of-the-art technology to effectively diagnose and treat your shoulder pain in Knoxville, TN. Dr. Bert Solomon and our team of physical therapists, chiropractors, massage therapists and certified athletic trainers are trained in treating and rehabilitating injuries and conditions, such as
-Stiffness & soreness
-Frozen shoulder
-Overuse injuries
-And more
We specialize in various therapies, techniques, and treatment options including chiropractic, physical therapy, dry needling, strengthening & corrective exercises, McKenzie Method, and more. With over 15+ years of experience, Knoxville Spine & Sports has the expertise to alleviate your pain to get you to optimal health and peak performance.
 If you're currently experiencing shoulder pain in Knoxville, Tennessee, our chiropractors can help you treat it.
Call now for an appointment!