Treatment for Foot and Ankle Pain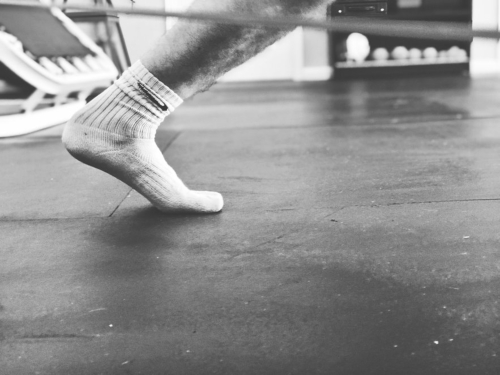 Knoxville Spine & Sports has the experience, skills, and state-of-the-art technology to effectively diagnose and treat your foot pain and ankle pain in Knoxville, TN. Dr. Bert Solomon and our team of physical therapists, chiropractors, and certified athletic trainers are trained in treating and rehabilitating injuries and conditions, such as
-Tendonitis
-Running injuries
-Sprains and strains of the muscles,
tendons and ligaments
-Overuse injuries
-And more
We specialize in various therapies, techniques, and treatment options including chiropractic, physical therapy, dry needling, strengthening & corrective exercises, and more. With over 15+ years of experience, Knoxville Spine & Sports has the expertise to alleviate your pain to get you to optimal health and peak performance.
 If you're currently experiencing foot pain or ankle pain in Knoxville, Tennessee, call now at (303)-627-7995.for for an appointment!
---
Common Foot and Ankle Injuries 
Dr. Bert at Knoxville Spine and Sports has extensive experience in treating plantar fasciitis and other foot injuries. He can teach you a proper home self-management program so that you can not only overcome your foot injury but also prevent re-injury. For example, he often recommends a stretching regimen and dorsiflexion night splints to relieve the plantar fascia tension.  When you come in for your visit, we will discuss proper footwear for your particular sport, activity level, and foot structure.
Repeated stress on the feet can also cause a painful condition known as plantar fasciitis. The plantar fascia tendon that runs along the arch of the foot becomes strained and tight. The tendon helps maintain the arch of the foot and absorbs forces on foot impact. When the inflammation of fasciitis occurs, every step you take can be a painful one. People describe the pain as a sharp burning pain or a pulling sensation, and it's usually worst first thing in the morning as you take your first few steps after getting out of bed. Again, having flat feet worsens the conditions, and wearing shoes with little to no arch support doesn't help either.
The large tendon that stretches from the back of the heel up to the calf is the Achilles tendon, and runners can often experience the pain and stiffness of tendinitis in that area. If your calf muscles are too tight and not properly stretched, this can cause Achilles tendinitis, as can repetitive stress to the tendon. Dr. Bert Solomon has over 15 years of training and experience in helping patients get pain relief for foot pain and ankle pain.
Maybe you love to run and are very active! One of the downsides of being a runner is that you might experience foot pain from time to time. Stress fractures can sometimes occur when small cracks form in one of the foot bones due to overuse injury. Without rest, the pain usually intensifies. Rest is important because, without it, small stress fractures can turn into more serious fractures. Shin splints are also very common in runners.
The pain forms on the front or inside of your leg near the shin and is common when a runner changes his or her daily routine, such as running for more days than you normally do or increasing the distance of your run. Flat-footed people are more likely to have shin splints. Tendon issues don't go away overnight, so it is best to have a proper stretching program so you can gradually recover.
If you're experiencing foot pain, come see us at Knoxville Spine and Sports. Dr. Bert will have you back on your feet in no time!