Chronic pain has been going on for longer than three months or years and it can happen in all parts of the body. Whether it's joint stiffness in the morning or a steady throbbing that never goes away, this kind of ongoing discomfort can have a huge and often debilitating effect on everyday life.
Which Conditions cause Chronic Pain?
Chronic pain definition does not always come from an injury. Sometimes the pain can come from an insidious onset. The pain appears in the body in all forms some include including the following:
Joint pain, such as arthritis
Headaches
Migraines
Pain over or near scars or scar tissue
Muscle pain
Injuries and certain diseases can cause your body to be more sensitive to pain including high stress, anxiety, and depression also leads to pain.
What does chronic pain feel like?
Living with chronic pain can be an emotionally and physically draining experience. Having no control over the intensity, duration, or type of pain that you feel every day can leave you feeling powerless and overwhelmed. The different types of pain:
Dull aches
Burning
Shooting or radiating to another area of the body
Pressure
Squeezing
Stiffness
Stinging
Pins and needles
Throbbing
Sharp
Stabbing
Chronic Pain Treatment Options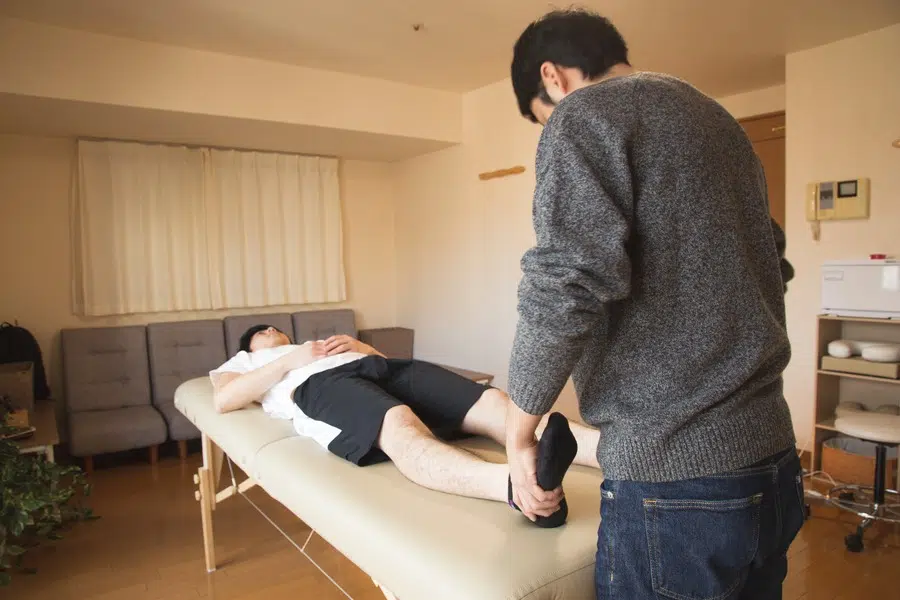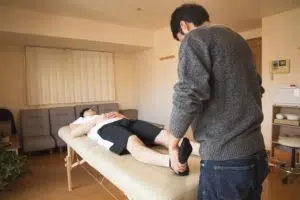 Chronic pain treatment can be challenging at times but can be very manageable. Some treatment options are therapies, medications, and lifestyle activity changes. Physical therapy can help decrease the pain that includes:
Soft tissue massage
Stretching
Strengthening
Modifying activities
Correcting body mechanics to avoid injury or reinjury
Getting the right home exercise program to help manage the pain to fit each individual's needs
How Dry Needling Therapy can help treat chronic pain
Physical therapists can also incorporate dry needling into each person's plan of care which are tiny needles placed in a muscle or more than one muscle in the body area to help stimulate and relax the area of pain. Some medications for pain management include the following: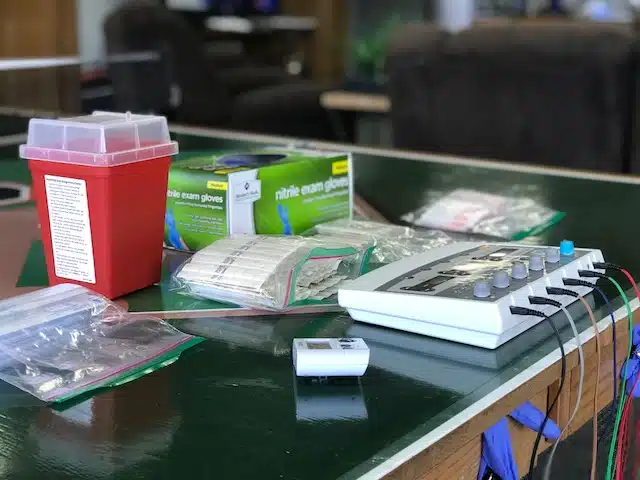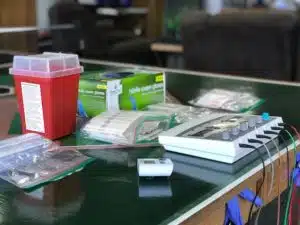 Medications for pain symptoms include the following:
Corticosteroids
Muscle relaxers
NSAIDs such as Tylenol or an Ibuprofen and Tylenol mixture were taken together
Topicals that include anti-inflammatories or a heat-cold soothing agent
Alternative Therapy for Chronic Pain Treatment
If dry needling is not for you due to fear of needles or was not helpful in the past there are also other treatments and modalities that are available.
Transcutaneous Electrical Nerve Stimulation (TENS)
A transcutaneous electrical nerve stimulation (TENS) unit can also be helpful with chronic pain to relieve pain by sending small electrical shocks through patches on your skin.
Cold laser therapy could be a good option to decrease inflammation and increase blood flow to the area of the body for increased healing and decrease pain.
Shock wave therapy can decrease any scar tissue on the body.
Focal shock wave therapy (FSWT) uses ultrasound waves to break up scar tissue on or around tendons, ligaments, and bone that is more focused on an area.
Radial Shock Wave Therapy
Radial shock wave therapy (RSWT) also uses ultrasound waves to break up scar tissue that targets scar tissue on or around muscles and bone. Radial shock wave therapy has a broader focused area that is broader.
Factors Affecting Chronic Pain
The four biggest lifestyle factors that can affect  chronic pain are listed below:
Stress
Exercise
Diet
Sleep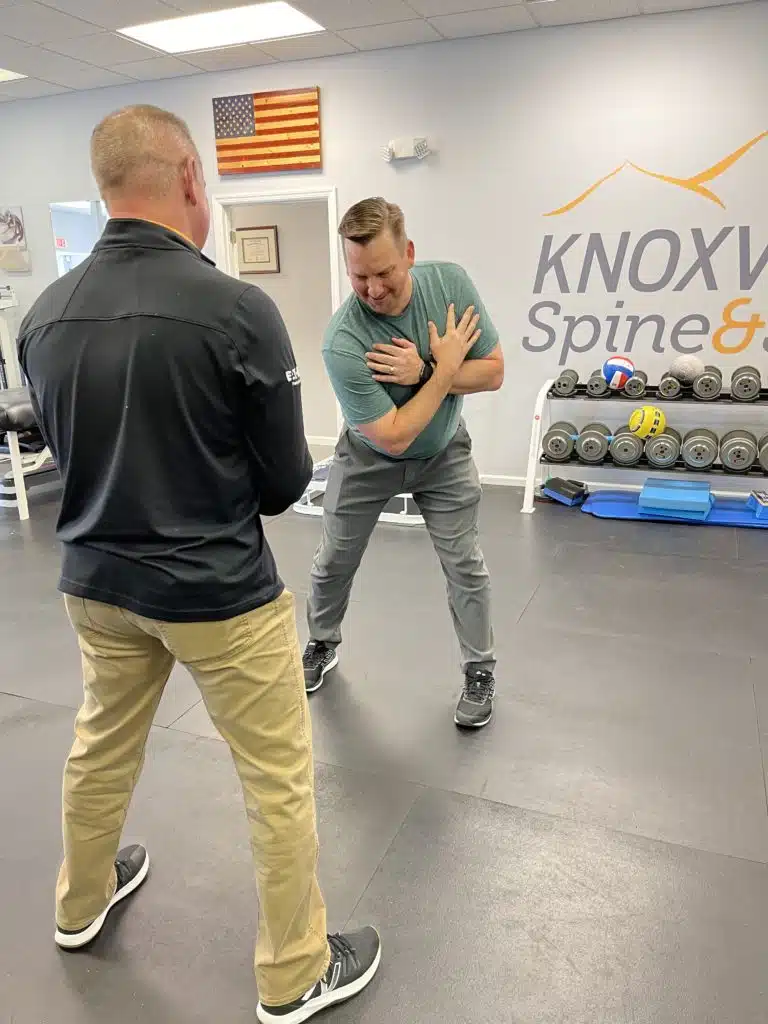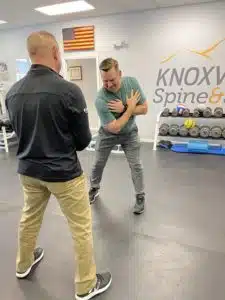 If you're managing chronic pain, important lifestyle factors like sleep, nutrition, and stress management should be addressed in addition to any medications or treatments you're already using.
Talking to your doctor and/or physical therapist about these lifestyle factors can help a person get the right treatment and modifications for chronic pain improvement, relief, and management. If you need help finding a qualified healthcare professional in your area that specializes in pain management, contact us. We can put you in touch with the resources and support you need to start feeling better.