Tips for High School Football Players: How to Prevent Common Football Injuries
Ah, the boys of fall! High school football season in Knoxville is right around the corner. Here are some tips to keep your athlete safe. Because football is a high impact sport, it certainly comes with its share of injury risk. Common injuries can occur from blocking, tackling and running. Football players pivot and change direction, and that increases the possibility of joint damage and tissue injury. Muscle pulls and tears can also occur when players exhibit sudden bursts of speeds, particularly without proper conditioning and warm-up exercises. Overuse injuries are not something you hear about much in football, but they're actually very common, particularly for quarterbacks in their throwing arm. Here are some of the most common injuries: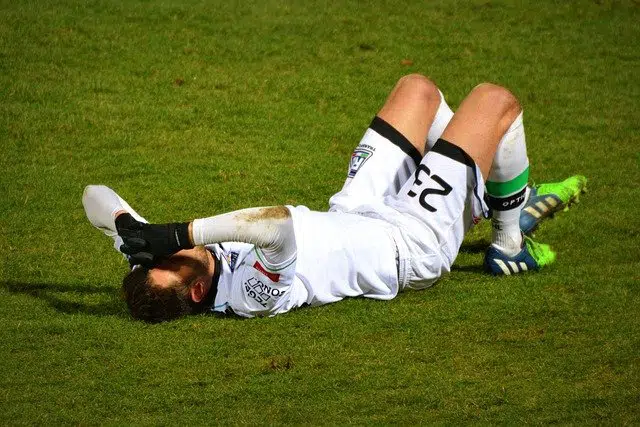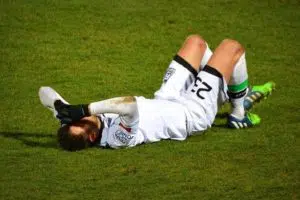 ACL injuries occur when the knee is impacted from the front or rear, while MCL injuries occur with knee side impacts. A torn meniscus can occur when the foot stays planted but the player's body rotates. Ankle sprains are very common when overtaxing the joint or pivoting or changing direction. Large muscle group contusions can occur when there is a forceful impact to the muscle, causing a deep bruise that can impair function. Hamstring tears are also quite common, occurring from bursts of speed when not properly warmed up.
Upper body shoulder injuries are very common with frequent overuse in throwing or direct hits to the shoulder.
What can you do to protect yourself from injury? Here are the top three.
First, wear the right equipment, including a helmet and other protective gear that fit properly. For you helmet, always fasten the chin strap, despite whether you think it looks uncool. A snug fitting helmet can reduce your likelihood of a concussion. You also need to wear a neck collar to prevent a stinger in your neck nerves. This is a U-shaped collar that helps ensure you don't over-extend your neck backwards or sideways. Whether your collar is free floating or attached to the shoulder pads, wear one either way, particularly if you're prone to neck injuries.
Secondly, it is important that your football coaches teach you how to properly tackle. Never lower your head when tackling, and never use your head as the first point of contact in a tackle. Doing this can increase your concussion risk and propose a number of other brain-related issues. Proper tackling technique is a key element of the game.
The third tip is to have an experienced, knowledgeable trainer who stays current on all rules and regulations and coaching and training techniques. Your trainer should never recommend that you keep playing through your injury. You might think your symptoms are minor, but playing with a spinal injury or even a concussion can mean major damage down the road. A good trainer will always make sure you are medically evaluated with any injury before you return to play.
Proper conditioning can also prevent injury, so you might consider some of the services we offer at Knoxville Spine & Sports. Our personal trainer Pat Hickey is experienced in various training protocols and proper biomechanics. He works with all types of athletes. Proper conditioning is imperative to minimizing injury, and Pat can help you reach your personal goals by teaching you resistance exercises to gain lower back, core and shoulder strength, and stretching exercises to improve flexibility. Pat and the rest of our team can also speak to you about any injury concerns that you have, as well as strategies to prevent injury.
We are in close proximity to Bearden and Web high schools, as well as Kams, Harden Valley, Farragut, Powell, Halls and West high schools, and Grace, CAK Christian Academy and Catholic High, too. So before the first kickoff, come in to Knoxville Spine and Sports and see us today.